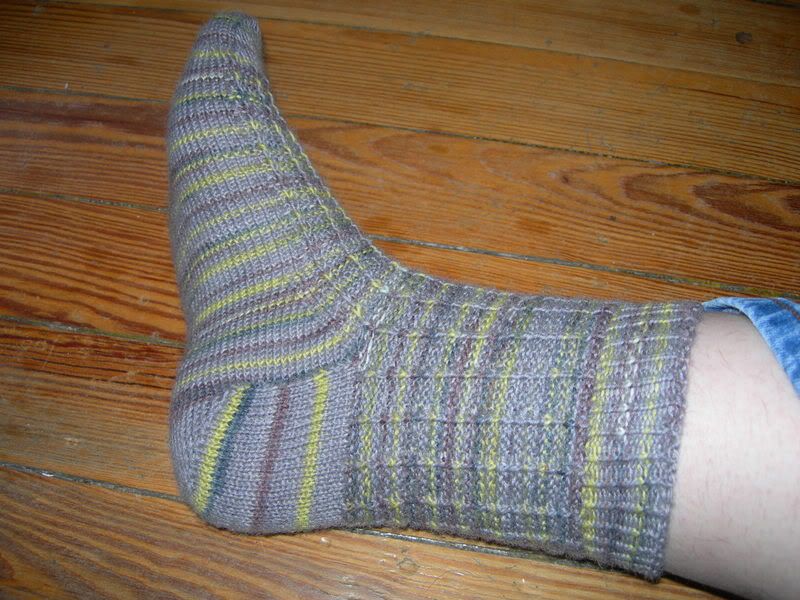 Ladies and Gentlemen, may I present the first sock I've knitted all by myself. There's actually more photos where that one came from: I've been showing off all afternoon.
I also hit an office supply store to purchase a new notebook (as my current one is nearly full) and some colored pencils. Right now life is good, and I'm flying to Rome tomorrow for a long awaited trip.
Later,
Ely
P.S. I finally got the Columbus Day pictures up, they're linked below.